Service flow (Business and Arts & Culture Translation)

Contact
Please indicate the translation languages (e.g., Japanese → English), volume (number of characters, etc.), desired delivery date, purpose, file format of the document, etc., to the extent these are known.
Contact us using the inquiry formor by telephone.

Details we would like to know
Translation languages
Type/content of document
Desired delivery date
Purpose of translation
File format of the document
Availability of a glossary/past translations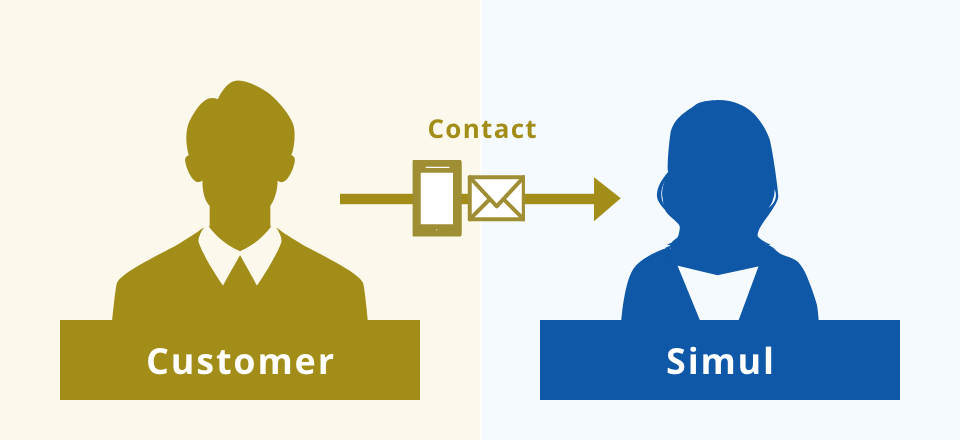 Proposal and estimate
An estimate and delivery date will be presented based on the received document and information.
Submitting the final document to be translated will enable the coordinator to propose a more specific estimate of charges, delivery date, and services.
Contact us using the inquiry formor by telephone regarding requests for materials, estimates, or other matters.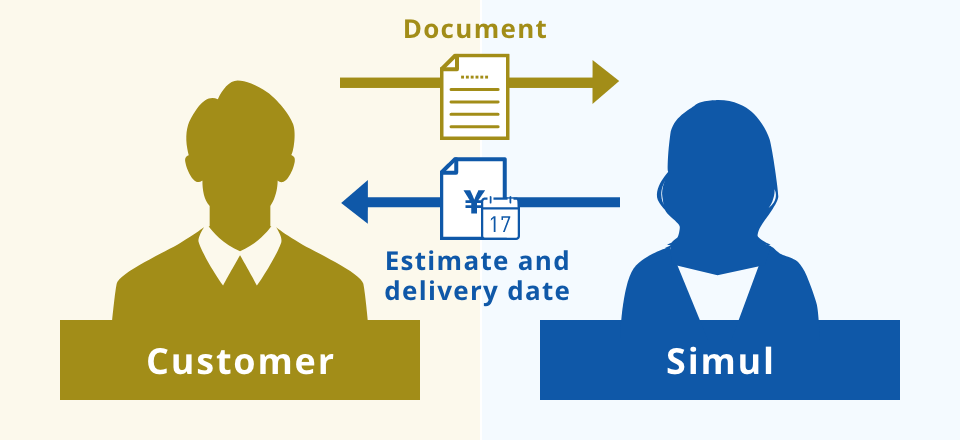 Ordering
The official order is made by notifying us after you have confirmed the estimate.
If documents such as an order form or receipt are needed, notify us at the time of the order.
Before the work starts, please send any materials for use as reference when translating (list of terms, past translations, etc.), and indicate matters needing special attention.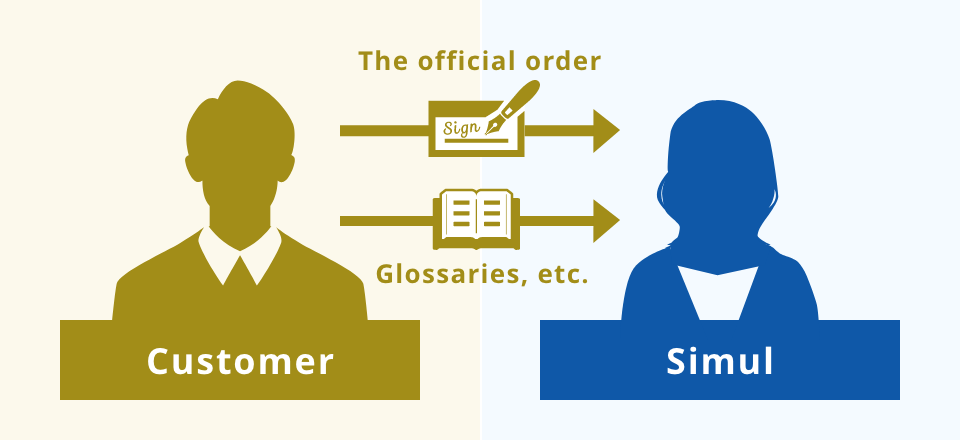 Translation
The translation provided by the translator undergoes detailed checking by editors.
In Premium service, fine nuances of expression and style are checked, and research is conducted as necessary into the background situation.
In Standard and Fast services, the translation is compared to the original to ensure accuracy of the results.


Delivery
From a confidentiality standpoint, as a rule, the translation is delivered using the Simul File Transfer System, a dedicated system using encryption of sent and received files.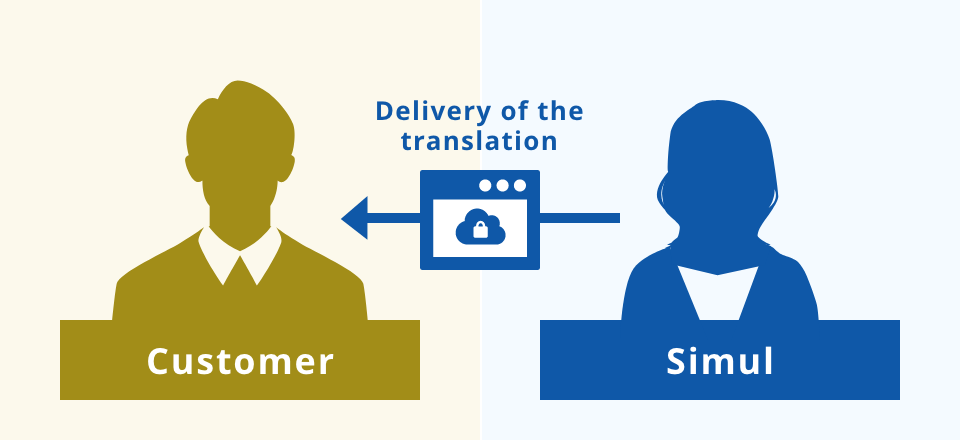 Simul International, Inc. Translation Department
Our coordinators propose optimal plans based on the customer's needs.