Examples of services provided / Customer testimonials / Technical coordinator profiles
Examples of Services Provided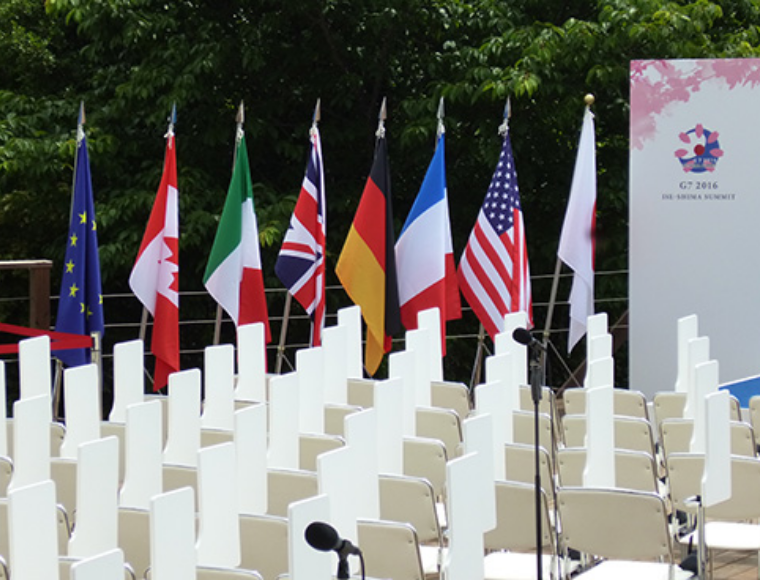 Press conferences by individual nations at G7
We supplied the simultaneous interpreting system that was used at the G7 Ise-Shima Summit press conferences held by the host country and by the participating heads of state. The services provided included planning through operations of the system.
We provide technical support for major international conferences, where high quality is a must.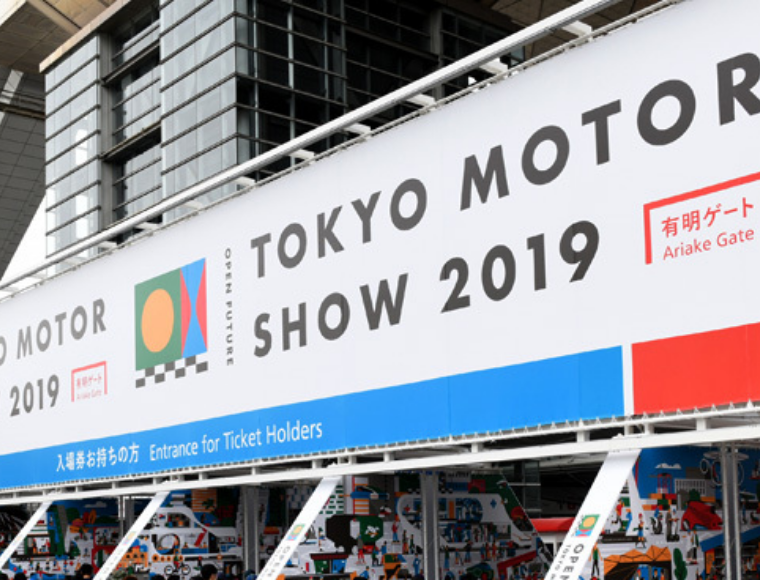 Tokyo Motor Show
Simul was in charge of interpreting system planning and operations for press conferences at the Tokyo Motor Show.
Interpreting took place in two languages for over 30 foreign and domestic automakers and parts manufacturers, with 4,000 interpreting receivers being handed out to participants. Simul draws on its technical capabilities to accommodate a large variety of requests at major events.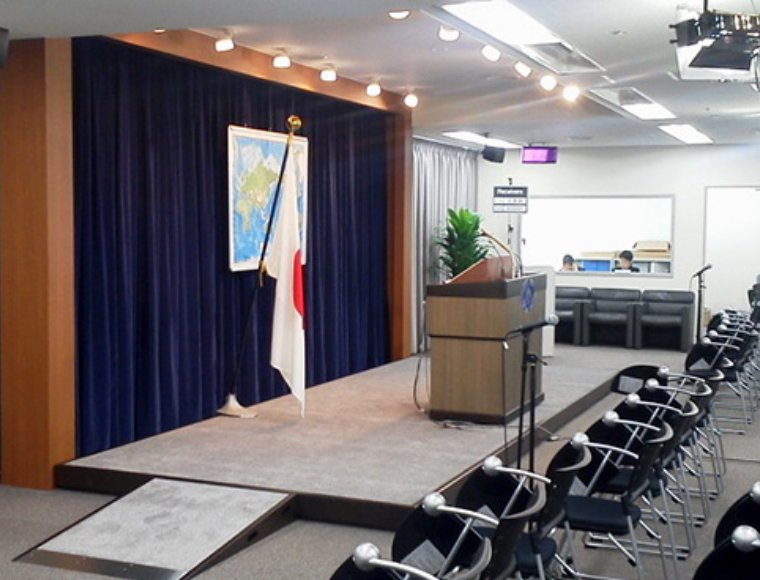 Sale of simultaneous interpreting system to Japan's Ministry of Foreign Affairs
Simul planned the facilities for the interpreting booth set up permanently in the Foreign Minister's press conference room located in Japan's Ministry of Foreign Affairs. The planned facilities covered a digital simultaneous interpreting system, audio equipment, and other facilities, with Simul also handling equipment sales and installation.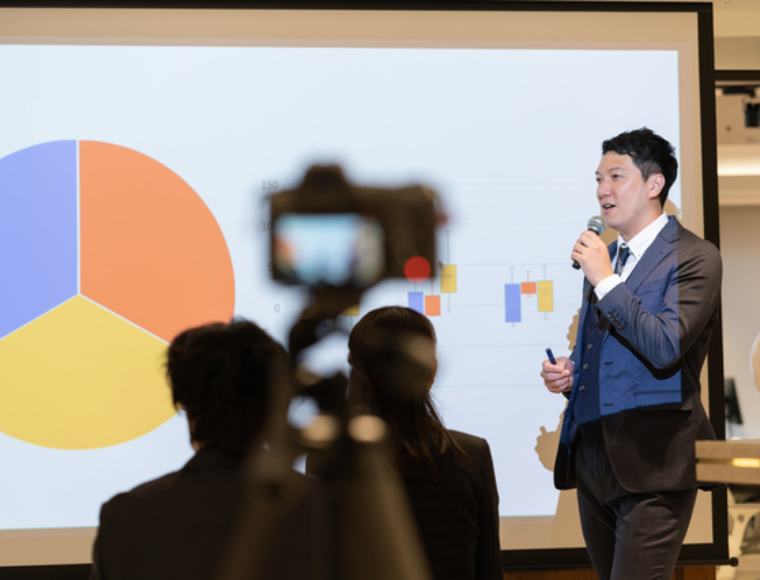 Webinars held by a pharmaceutical company
Simul provides technical support for webinars held throughout Japan for medical representatives.
We inspect the various venues used nationwide, confirm internet connectivity, set up microphones, cameras, and computers based on the characteristics of the venue, and supply technology for showing clear images, which is especially important in a medical setting. This is all done in order to ensure the host company can focus on assisting the lecturer and running the seminar. Our technical support helps these webinars run smoothly.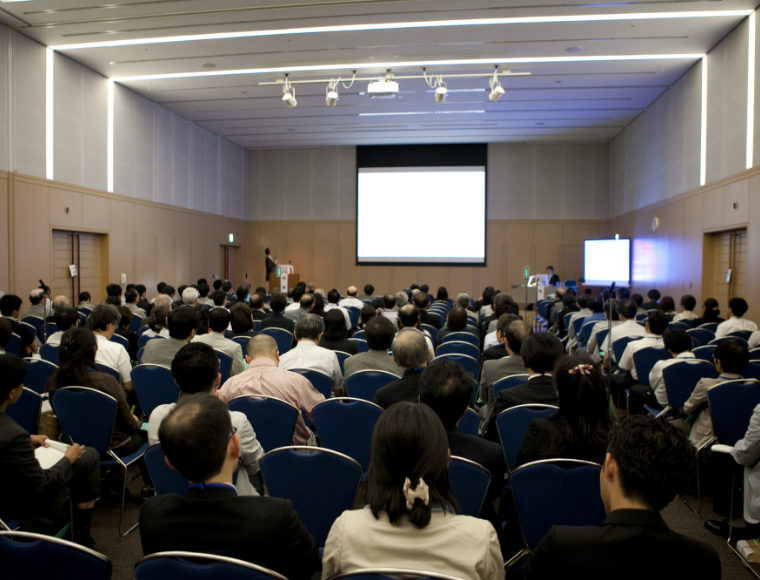 Embassy-hosted symposium
Simul provided support for an SDGs symposium held in a hybrid format that connected Japan with countries overseas.
We participated in multiple planning meetings, arranged camera operators, supplied microphones, handled screen and Zoom video switching, and operated a simultaneous interpreting system while also making use of Zoom's language interpretation function to provide all-around technical support for this hybrid online/offline symposium.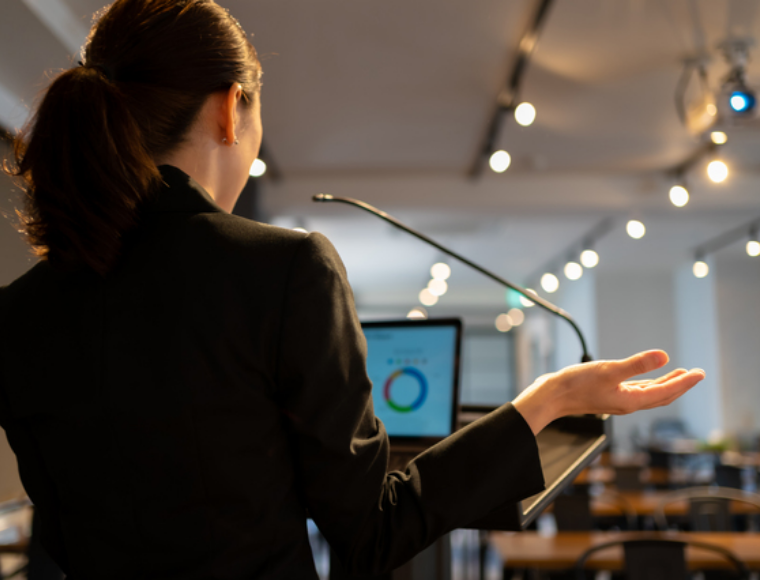 Investor earnings briefing
Simul provided support for the earnings briefing of a publicly listed company that included simultaneous interpreting. The briefing included presentations by executives in Japan and overseas.
This involved arranging camera operators, supplying microphones, setting up Zoom, and utilizing both an simultaneous interpreting system and Zoom's language interpretation function to help the briefing proceed in a smooth manner.
Customer Testimonials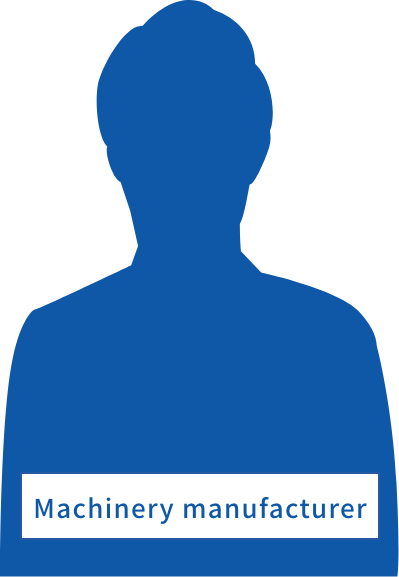 Simul's highly detailed, comprehensive support was very reassuring even at a first-time event
It was our first time holding a hybrid event, so we were worried about how to arrange interpreting for both onsite and offsite participants, but from the very first meeting with Simul we received highly detailed support and were able to have them handle everything, from webinar streaming to interpreting, audio, and video. Thank you for your support.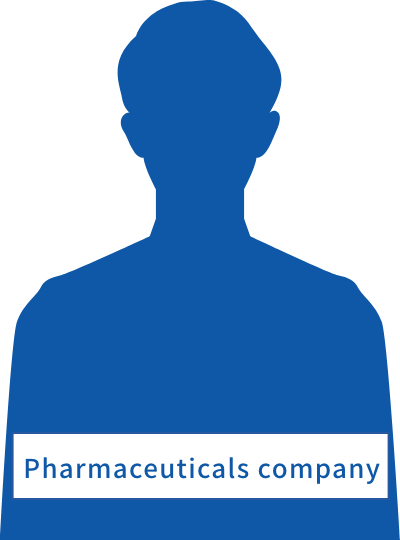 We very much appreciate Simul's reliable support backed by extensive experience
For our webinars, Simul makes equipment proposals that take into account the lecturer's specific needs and other such details. We are very grateful for the reliable assistance they provide based on their extensive experience. We hope that Simul will continue to help us make the seminars a success.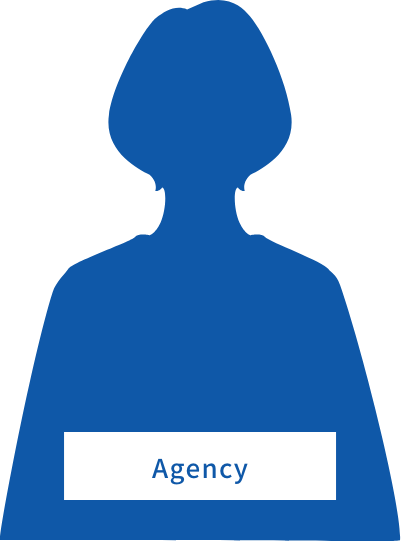 We were able to hold the event in confidence thanks to Simul's quick and flexible service
Simul was able to flexibly accommodate a last-minute change on the day of the event to help us make the day a success. They immediately responded to our questions and allowed us to hold the event with confidence. We will definitely call on Simul the next time we are planning to hold an event with simultaneous interpreting.
Technical Coordinator Profiles
Our highly experienced technical coordinators propose optimal equipment configurations in line with the customer's requirements and conditions at the venue.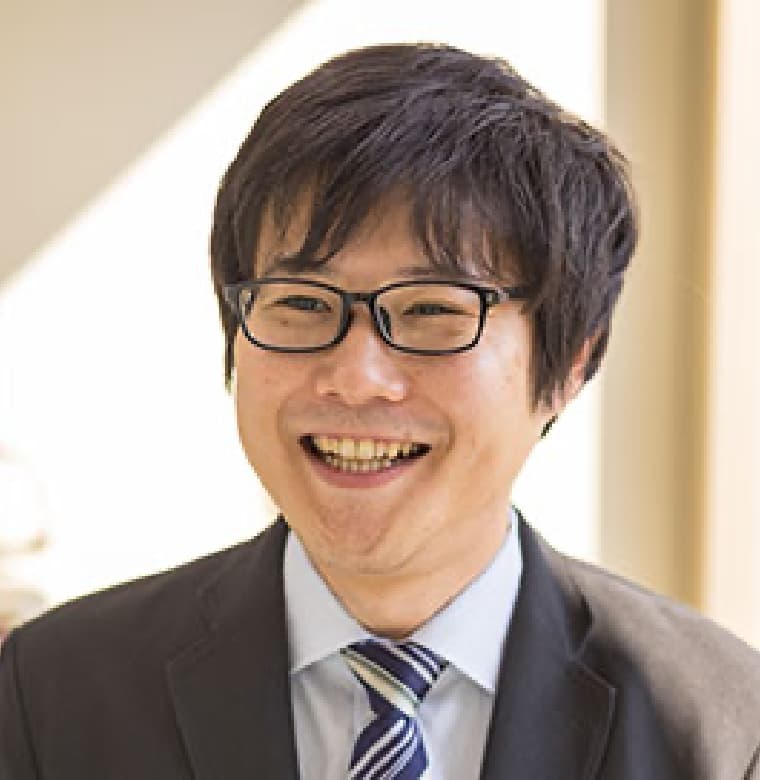 Takayuki Fujii
Technical Operations Division
Senior Technical Coordinator
I strive to make the success of the event my highest priority. Raising the level of the total performance—mine and that of speakers and interpreters—demands constant awareness of the situation and flexible response to changes. With a spirit of constant improvement, I aim to maintain skillful balance and become an indispensable partner of customers.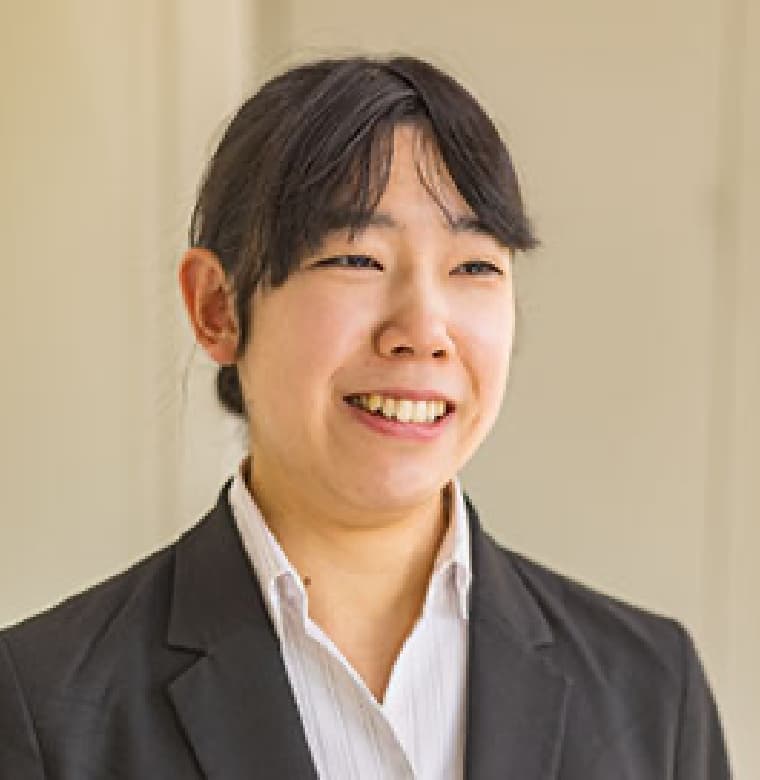 Akane Masuzawa
Technical Operations Division
Technical Coordinator
Communication with customers is essential to smooth operation in diverse environments. I seek to give technical explanations in ways customers can readily understand. Engineers like to go on about technical details, but I try not to forget the standpoint of the customer, providing support so the conference goes well. I welcome customer questions and comments.
Simul International, Inc. Technical Service Department
Our coordinators propose optimal plans based on the customer's needs.