Service flow (Equipment operation)

Contact
Let us know the meeting or event date and time, number of participants, details of the venue and type of event, and other information, to the extent these are known.
Feel free to contact us even if the details have yet to be decided.Contact us using the inquiry form or by telephon regarding requests for materials, estimates, or other matters.
If you also wish to arrange for an interpreter, please refer to "Service flow (Interpreting)".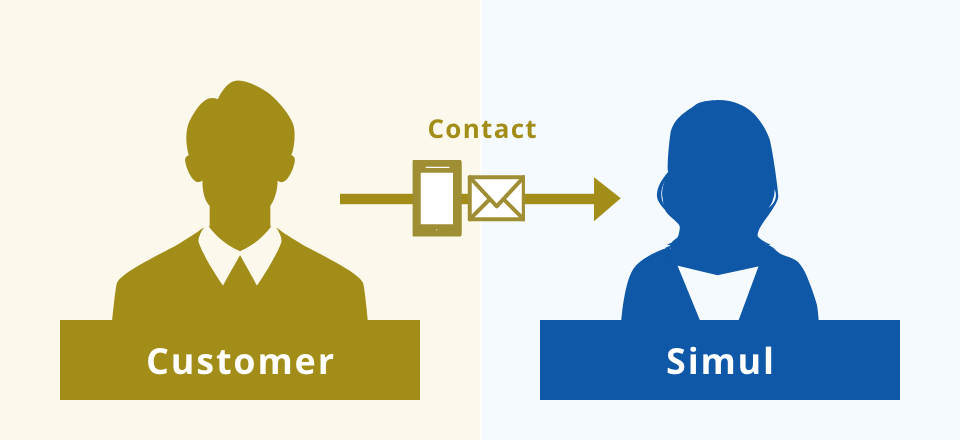 Preview of the venue, proposal, and estimate
After receiving information on the time and date, number of participants, venue, and contents of the event, a meeting and a visit to the venue may be necessary to make a proposal.
Proposal
We select and propose the optimal combination of equipment according to your needs including the format, scale, venue, and budget of the event.
Estimate
An estimate is prepared based on your needs.
If the details have yet to be decided, we can provide a rough estimate.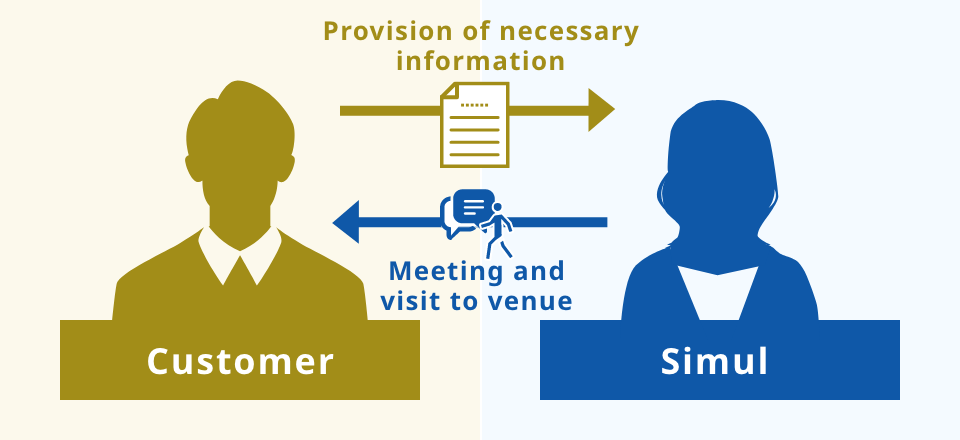 Points that need to be confirmed
Event and setup date and time
Venue
Event type
Number of participants
Languages used
Needs for recording, audio, and video equipment

Ordering
After receiving an official order, all the matters necessary for the operation of the event are decided through consultation and coordination with the customer.
Our engineers may visit the event venue and/or the customer to confirm details as necessary.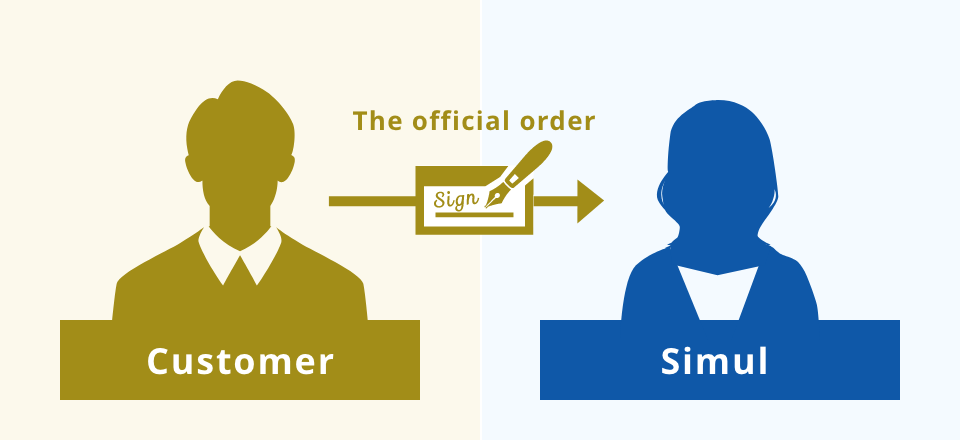 Delivery
The equipment are delivered to the event venue or elsewhere specified by the customer. We need to confirm the carry-in route beforehand to ensure smooth delivery.
Please let us know in advance if an application is required to carry equipment into the venue.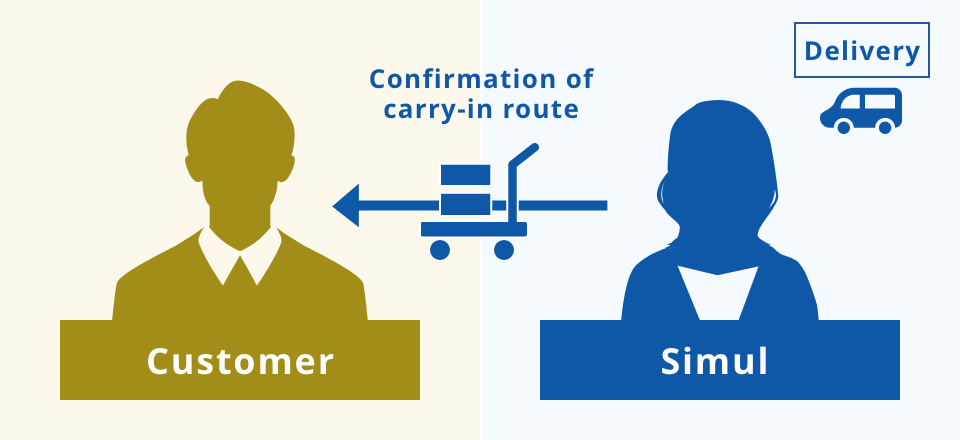 Setup, operation
Operation includes setup of the delivered equipment, voice checking, and function checks.
During the event, the engineer adjusts the sound so voices can be heard readily, records the proceedings, and helps ensure the event runs smoothly.
With rentals, the customer is responsible for the above.
Estimated work time
(e.g.: 1 booth, 2 languages, 100 participants)
Setup: At least 2 hours
Removal: At least 1.5 hours

*Differs with number of participants and other variables.
Setup day
Note when reserving the venue that for events starting early,
setup may need to be performed the day before.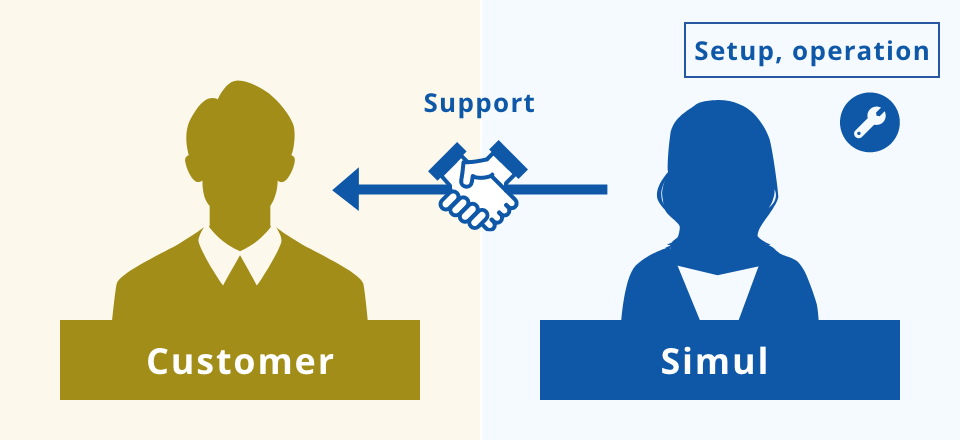 Removal and return
When removal is completed, the equipment will be carried out on a vehicle.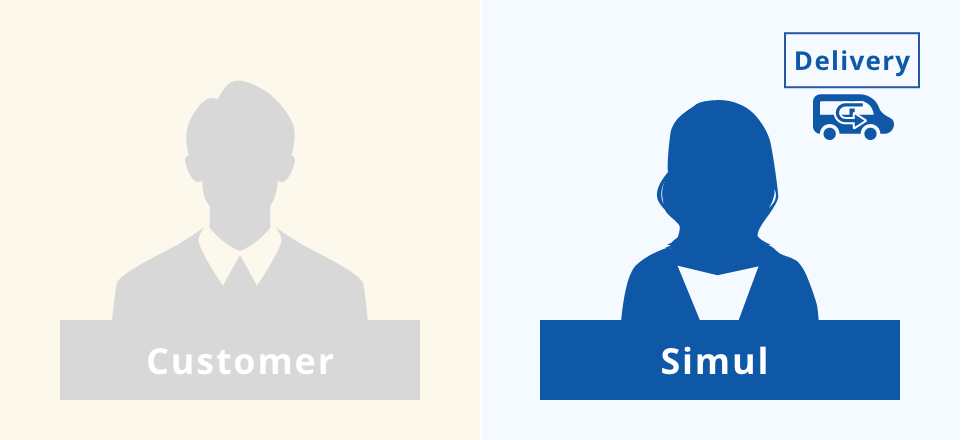 Simul International, Inc. Technical Service Department
Our coordinators propose optimal plans based on the customer's needs.