Facility and equipment operation
Facilities with audio, video, lighting, and simultaneous interpreting equipment need to be operated by engineers with appropriate expertise and experience.
We can send experienced engineers to provide equipment operation support and meet various other needs such as for maintenance, overall equipment consulting, and sales/installation services.
Case example
Maison Franco-Japonaise
Maison Franco-Japonaise is a public interest foundation established in 1924 by Eiichi Shibusawa, widely known as the father of Japanese capitalism, and Paul Claudel, then Ambassador of France to Japan and a celebrated poet, to promote cooperation for cultural research and exchange between Japan and France. In addition to furthering academic and cultural exchange between the two countries, the foundation engages in activities to promote academic research between the countries and share the findings with society.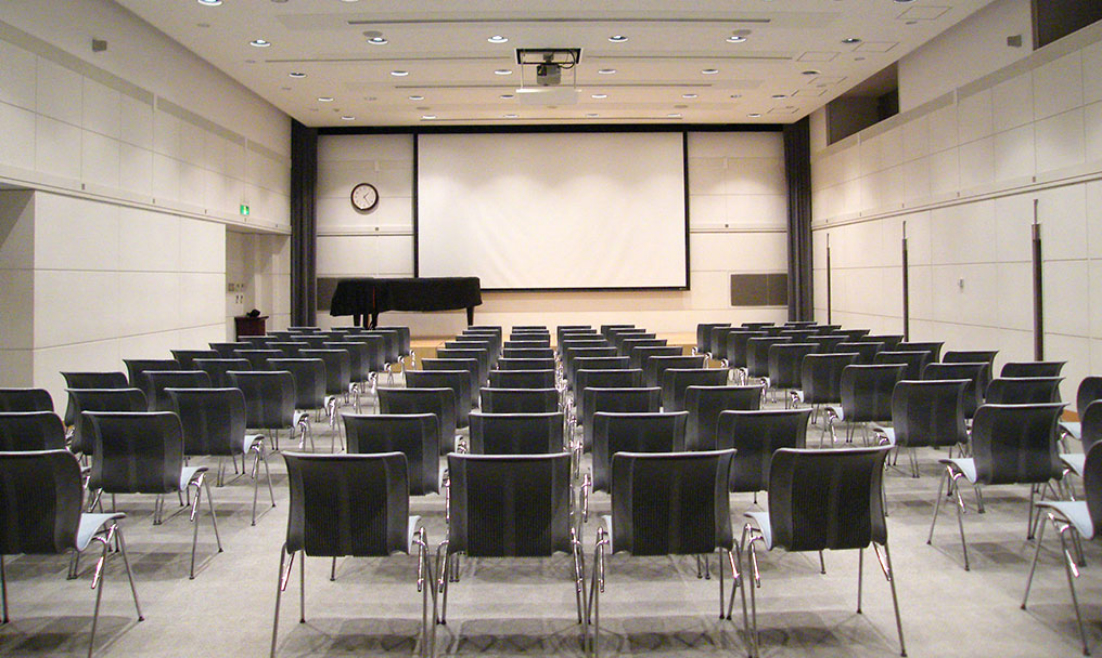 It operates in a seven-story building that is approx. 4423 ㎡ in area and has a 150-capacity conference hall (equipped with simultaneous interpreting booths and equipment to support three languages), several medium and small sized meeting rooms, seminar rooms, and a library.
Since April 2008, Simul has been providing equipment and engineer staffing services to support various international conferences and events through inspection, maintenance, and operation of the simultaneous interpreting, audio, video, and lighting equipment, which are mostly in the first-floor hall.
Simul International, Inc. Technical Service Department
Our coordinators propose optimal plans based on the customer's needs.