Interpreting styles / Interpreter classes / Interpreting rates
Interpreting styles
An optimal proposal is made that includes the style of interpreting, whether simultaneous, consecutive, whispered, or other; the interpreter class with the skills needed for the job; and the number of interpreters suited to the time and scale. With our comprehensive interpreting and translation services, we can also provide translations of materials to be used in meetings, as well as arrange for equipment used in interpreting and conferences.
Simultaneous interpreting
Interpreters in a booth, while listening to the speakers on headphones, at the same time speak in the target language into a microphone. The listeners hear the interpreters' voices on receivers and earpieces.In addition to audio equipment, special simultaneous interpreting equipment is required.
Consecutive interpreting
The speaker pauses at intervals to let the interpreter translate that portion, then resumes speaking each time. This approach enables a high level of accuracy but takes twice as long as simultaneous translation.
Whispered interpreting
The interpreter sits near one or two persons in need of interpreting, speaking in their ears in a soft voice. Using simple interpreting equipment, whispered interpreting can be used also for three or more persons. This is an effective style when the number of people needing interpreting is small.
Interpreter classes
As part of our commitment to giving top priority to quality control, we conduct regular skill testing to set interpreter classes. Note that the classes and rates are set by Simul's own standards, which differ from those of other companies.
*A rough guide to classes based on the number of years of interpreting experience is as follows.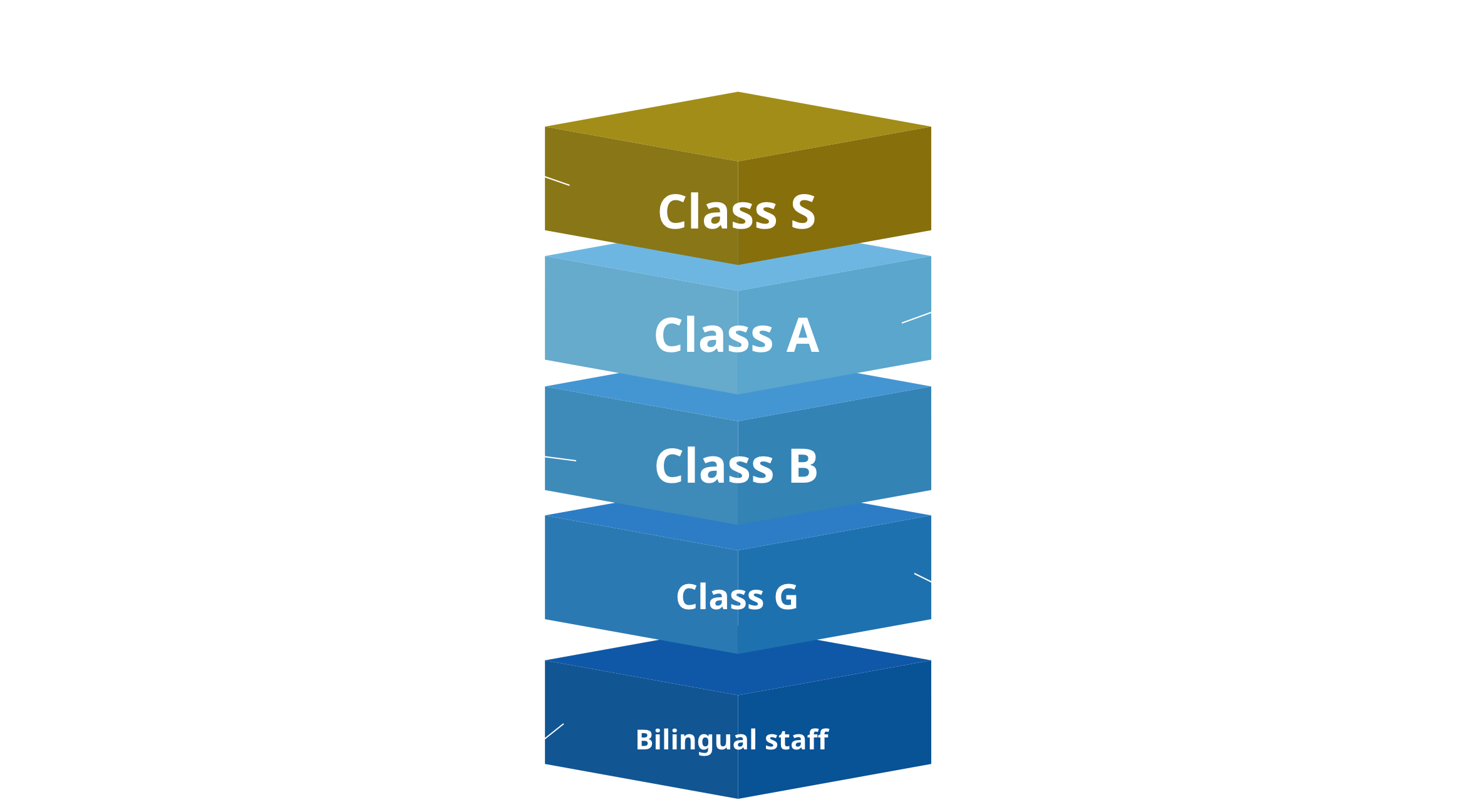 Interpreting rates
Feel free to contact us about the services you are looking for. A Simul coordinator will discuss your project with you, learn more about your requirements, use that input to propose the optimal interpreter class for your needs, and provide a corresponding estimate. The required number of interpreters varies according to interpretation style and meeting duration.
Simul can also provide services for interpreting between other language pairs (English ⇔ Chinese / French, etc.), assign interpreters to engagements in cities outside the Tokyo/Osaka metropolitan areas and sites overseas, and invite interpreters from overseas. Contact us for more information on our supported languages and interpreting rates.
Interpreting rates

(same for Japanese ⇔ English / European languages / Asian languages)

Interpreter classes
One person / half day

(three hours or less)

One person / day
Additional hour
Class S

(only for medical and other specialized fields)

¥88,000
(¥96,800 after tax)
¥130,000
(¥143,000 after tax)
¥21,000
(¥23,100 after tax)
Class A
¥74,000
(¥81,400 after tax)
¥110,000
(¥121,000 after tax)
¥18,000
(¥19,800 after tax)
Class B
¥57,000
(¥62,700 after tax)
¥85,000
(¥93,500 after tax)
¥14,000
(¥15,400 after tax)
Class G
¥34,000
(¥37,400 after tax)
¥50,000
(¥55,000 after tax)
¥8,000
(¥8,800 after tax)
Simultaneous interpreting:
2 persons for 3 hours or less,
3 to 4 persons for longer than 3 hours
Consecutive interpreting:
1 person for 3 hours or less,
2 persons for longer than 3 hours
Cancelation fees
Cancelation fees are applicable to notification made after the interpreting staff have been arranged, including changes of date and time.
* Calculations are based on the number of business days and do not include weekends or holidays.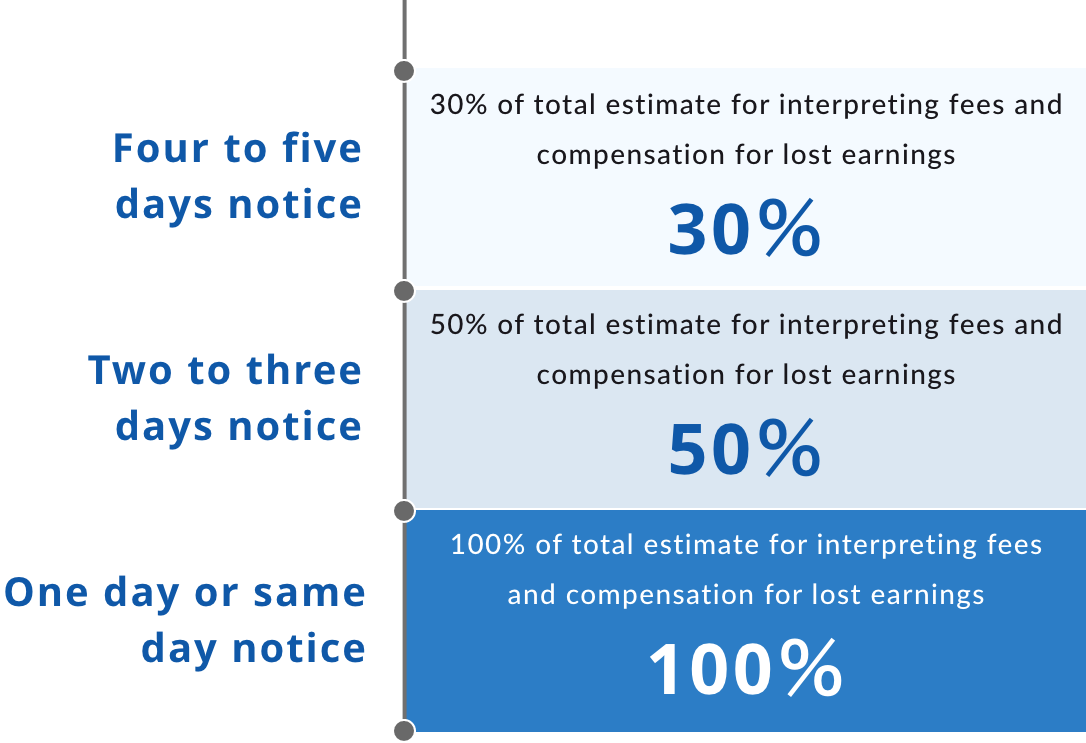 Business travel definition
In the Tokyo metropolitan area: Assignments that take place outside Tokyo, Kanagawa, Chiba, or Saitama Prefecture or assignments within these prefectures that take place more than 100 kilometers from Tokyo Station
Osaka metropolitan area: Assignments that take place more than 100 kilometers from Osaka Station
Estimates of charges for business trips will be provided on request.
Payment
First-time customers will be asked to pay in advance.
Simul International, Inc. Interpreting Department
Our coordinators propose optimal plans based on the customer's needs.