Medical translation service
A translation team specializing in the medical and pharmaceutical fields provides translation services optimized to industry needs.
Delivering Simul's famous quality, they are devoted to meeting a variety of customer needs in the medical and pharmaceutical fields. Use Simul's medical translation services in many different business scenarios.
Handling a wide range of areas from basic research to post-market documentation
Simul's medical translation services draw on the operational staff and resources for handling highly specialized document translation needs, in areas including basic research, non-clinical and clinical studies, inspections, and audits.
The richly experienced translators in Simul are also ready to provide documents for facilitating everyday communication, in line with the purpose for use, such as presentation materials, minutes, or press releases demanding both specialized knowledge and excellent writing skills.
Major types of documents handled
| | |
| --- | --- |
| CMC-related | Standards and test methods, validation master plan, standard operating procedures, manufacturing orders, overseas pharmacopeia |
| Non-clinical studies | Pharmacological test materials, pharmacokinetic study materials, toxicity test materials, non-clinical summaries, non-clinical overviews, non-clinical study reports |
| Clinical trials | Investigator's brochures, protocols, clinical trial agreements, analytical reports, clinical trial reports, medical product safety reports |
| Approval applications | CTD, STED, inquiries, package inserts |
| Post-market surveillance | Periodic safety update reports (PSUR), adverse event reports (CIOMS/MDR/MEDWATCH) |
| Inspections and audits | GMP/GCP-related documents, standard operating procedures, qualification assessment reports, accreditation-related documents (JCI, JMIP, etc.) |
| Public relations and marketing | Press releases, websites, corporate profiles, brief statements of financial results, IR materials, user manuals, procedural manuals, survey reports |
| Public communication | Presentation materials, minutes, contracts, training materials, company internal rules |
Optimal solutions are proposed for each situation
Coordinators specializing in medical translation consider the translation process best suited to the document type and customer needs, and propose an estimate. After the manuscript is received from the customer, the optimal translator is assigned, and quality control is carried out including progress management and final checking before delivery.
Need quick delivery for an upcoming agency consultation? Want just the revisions to a past document? Need the translation to conform to MedDRA, Japanese Pharmacopeia, GMP or other standard terminology? Want a press release to be written compellingly? Be sure to consult with the coordinator about these and other specific needs.
| Document type; special requests | Examples of how requests are handled |
| --- | --- |
| Inquiry demanding prompt response | After translation by a translator thoroughly familiar with pharmaceutical applications, a simple check by the coordinator |
| Approval application with large volume and need for high accuracy | Use of a translation assistance tool to leverage past documents, and quality check mainly of numbers, terminology, and spelling consistency |
| CMC/GMP-related material needing to follow standard terminology | Use of a proprietary system to reflect terminology, for efficient work and quality control |
| Press release requiring outstanding writing skills | After translation by a target language native, check by a Japanese mainly to ensure uniquely Japanese expressions were understood correctly |
Translators and quality control guaranteeing high-quality documents
Registered translators
Those applying undergo an overall assessment based on trial translations, translation experience, career, qualifications, and other factors. Only those meeting the required level are registered. We have many registered medical translators with rich translation experience and industry experience.
Basic requirements
Graduation from university or graduate school
Practical experience in a pharmaceutical company, medical equipment company, CRO, or hospital, etc.
Practical experience translating clinical trial-related documents, medical academic papers, business administration, marketing, or public relations materials, etc.
Communication skills, schedule management ability, flexibility, etc.
Typical translator profiles
| | |
| --- | --- |
| Translator A | Worked at a Japanese pharmaceutical company in safety information management and reliability assurance. Extensive experience with CIOMS, IB, protocols, CSR, CTD, PSUR, package insert translation, and with translating development and approval application materials. (Career of more than 10 years) |
| Translator B | English native. Worked at a Japanese pharmaceutical company for around 20 years, translating into English and proofing medical academic papers, clinical trial reports, package inserts, and case report forms, etc. Has extensive experience translating a wide variety of documents chiefly in the clinical field, from clinical trials to post-market surveillance. (Career of more than 30 years) |
| Translator C | Engaged in research as a postdoc in bio-related fields at various universities and research institutions in Japan and overseas. Earned a doctorate in medicine. Has experience in quality assurance at a medical equipment manufacturer. Has extensive experience translating in the medical equipment field and bio-related academic papers, etc. (Career of more than four years) |
| Translator D | Has worked on market surveys for pharmaceutical products in the marketing divisions of domestic and overseas-based pharmaceutical companies. Is a certified pharmacist. Has broad experience translating marketing materials and press releases as well as IB, protocols, CSR, and CTD. (Career of more than 15 years) |
| Translator E | Conducted research in a viral immunology laboratory at a US university. Has a doctorate in biomedical science. Has translated many papers and documents in virology, immunology, and advanced medical treatment (regenerative medicine, gene therapy, etc.). (Career of more than 15 years) |
Typical translator profiles
| | |
| --- | --- |
| Translator A | After working in quality assurance at a domestic medical equipment company, performed GVP work in the safety management division of an overseas-based medical equipment company. Well familiar with catheters, stents, vascular prosthesis, and ablation systems, etc. Has translated many application materials, inquiries, and academic papers. (Career of more than four years) |
| Translator B | After graduating from the graduate school of a national university in science, joined a leading medical equipment company to work in product development, while also creating and translating operating manuals, clinical trial plans and other documents. Well versed in the endoscopy field. Has extensive experience translating STED, technical reports for applications, user manuals, and academic papers. (Career of more than four years) |
| Translator C | After graduating from a graduate school of engineering in applied chemistry, worked in import and export of medical materials and machine tools. Thoroughly familiar with endoscopes, catheters, X-ray equipment, MRI, mechanical hearts, electrocardiograms, dialysis equipment, and analysis equipment. (Career of more than four years) |
| Translator D | After working in a precision equipment company and leading software company, joined a foreign-based medical equipment company, translating and checking clinical trial implementation plans, test reports, approval applications, user manuals and other documents in the pharmaceuticals department. Extensive experience translating STED, equipment operating and calibration procedure manuals, and catalogs. (Career of more than five years) |
| Translator E | After graduating from a graduate school of engineering in electrical engineering, engaged in research and development in the engineering department of a major electrical manufacturer. Highly knowledgeable about guide wires, catheters, and ICD, with extensive experience translating analytical equipment documents and manuals. (Career of more than five years) |
Assigning translators
Using our original translator management system, coordinators assign appropriate translators based on the subject matter, degree of specialization, and how the document will be used. Assigning the right translator to each job enables quality control from the initial translation stage.
Terminology lists
Using Simul's original terminology reflection tool, we can ensure terminology lists provided by customers will be followed fully. For ongoing jobs, we create our own terminology lists and perform term management.
Checking system
After translation, the result is checked against the original by a checker. By subjecting translations to checking from the viewpoint of a third party, the final result is raised to a higher level of perfection. In the case of English, an English native edits the translation to refine it further.
MedDRA, ICH Guidelines, Japanese Pharmacopeia, etc.
Simul always keeps on hand the latest MedDRA, and is able to conform to older versions as needed. We also deliver translations conformant with ICH Guidelines and pharmacopeia.
Guidelines (translation style, checking, quality control)
To ensure provision of documents with consistent quality, translators, checkers, and coordinators are provided with our original translation style guide, standard checking (QC) procedures, and work checklists.
Related services
Various services are provided for facilitating communication in the medical and pharmaceuticals industries. Feel free to consult with us.
Medical writing
Highly experienced writers and checkers meet customer needs for creating CSR and other approval application documents, or checking customer-prepared documents for consistency.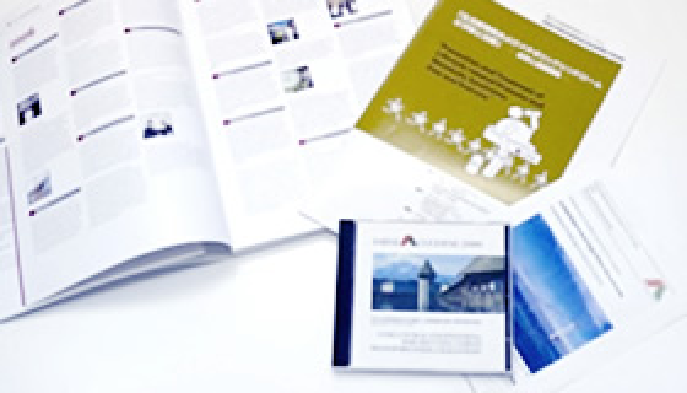 Native checking
English natives check English documents prepared by the customer, ensuring the writing is natural. We handle a wide range of areas from medical academic papers to business documents.
Voice transcription
Recorded voice is transcribed to text. Use this service to document meetings, seminars, lectures and other events or transactions.
Subtitling
Full service is provided from transcribing the soundtrack of videos to creating and inserting the subtitles. Use this service for video messages from overseas officers, academic presentations, or training and other videos.