Our contributions to society
As a pioneer in the interpreting industry, Simul since our founding has been contributing to global communication, providing broad support to various interactions between people and between nations.
In 2005, we started up the center for the advancement of interpreting skills as a non-profit organization; and since 2007, as a member of society, we have actively been sponsoring and cooperating with university research and international exchanges.
Establishment and administrative support of the NPO Center for the advancement of interpreting skills
Simul devoted an all-out effort to establishing the specified nonprofit corporation Center for the Advancement of Interpreting Skills (CAIS), which is helping to advance the entire interpreting industry.
CAIS was founded to pursue the interests not only of those aiming to become interpreters and those already active as interpreters, but also of those who receive interpreting services. To these ends, it conducts interpreting skill training, Test of Business Interpreting Skills, and a variety of other activities. By continuing with our full backing of CAIS, Simul will contribute to the advancement of the interpreting industry, which provides vital support for international activities in this globally networked era.
NPO Center for the advancement of interpreting skills (In Japanese)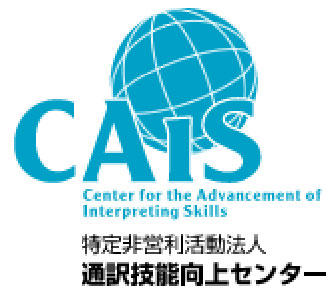 Backing for university symposiums
Simul sponsors or cooperates with lecture events and symposiums that include interpreting services, and that are hosted by universities or student-centered organizations, with the aim of providing more students with the opportunity to appreciate the usefulness of interpreting. Through our symposium support, we are contributing to the advancement of research activities in Japan and the world, and to international exchange among young people.
Sponsorship/cooperation to date
The University of Tokyo
Ochanomizu University
Chiba University
Kobe University
Hiroshima University
Hosei University
Dokkyo University
Waseda University
Akita International University
Aoyama Gakuin University
International University of Health and Welfare
Doshisha University
Ritsumeikan University
Tokyo Institute of Technology
Yokohama National University
Nagoya University
Osaka University
Sophia University
Kitasato University
Komazawa University
Keio University
Rikkyo University
Meiji University
Tamagawa University
Nanzan University
EUIJ Kansai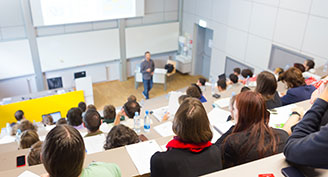 Consideration for the environment
Carrying out efforts on behalf of the environment is something we see as a duty of corporations functioning in the 21st century. Simul does everything possible in our own business areas for protection of the natural environment and the living environment.