Quality-management policies
Quality policies
In each of its projects, Simul International adheres to the following policies to meet customer expectations and ensure high-quality translations.
We understand the customer's needs and provide translations that meet the requisite specifications.
We select the optimal translator and reviser for each translation project, which progresses under the management of a dedicated coordinator, and take responsibility for completing the project by the prescribed deadline.
Utilizing our unique in-house manual and style guidelines for translators and revisers, we provide stable, reliable quality.
We draw on customer feedback to improve our linguist assignments and work processes, thereby enhancing quality on an ongoing basis.
Quality-management framework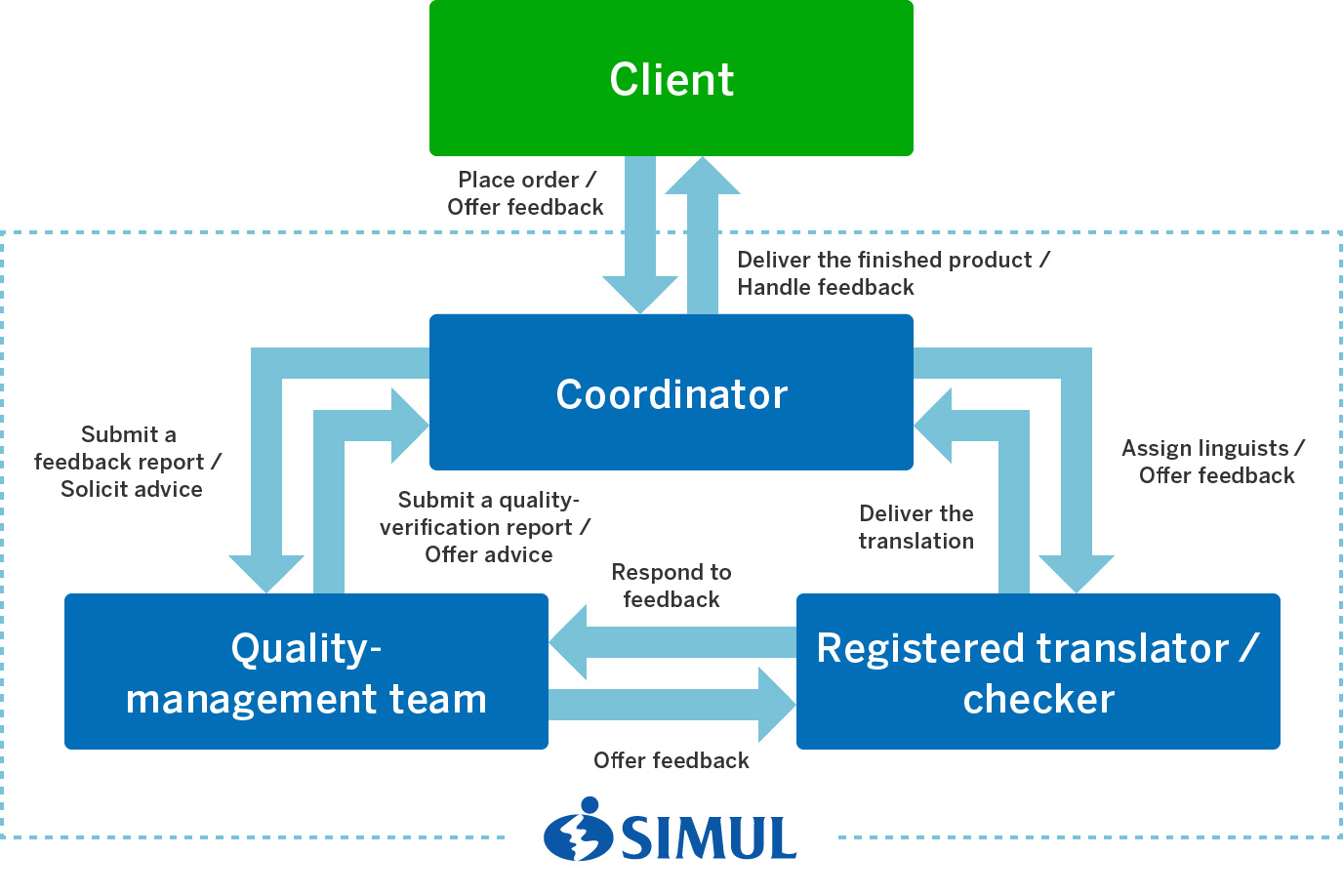 Human-resource management
We use rigorous trial translations in specific fields to screen translators for registration.
Based on curricula vitae and in-person interviews, we assess translator aptitude and orientation.
We regularly update our translator records with information on performance, qualifications, and other details to optimize our assignment capabilities.
Project management
Every customer account has a dedicated coordinator who manages the entire workflow for each project, from planning to delivery.
We fully use our in-house database to assemble the optimal teams of translators and revisers for all projects.
For large-scale or repeat projects, we utilize computer-assisted translation (CAT) tools to streamline performance and ensure stable quality levels.
Standardization
Through our unique in-house manuals and guidelines, we work to standardize processes and ensure consistency.
Quality inspections
The reviser compares the source text to the translation to look for accuracy issues.
The coordinator performs the final verification to ensure that the finished product satisfies the requisite specifications.
Quality-management personnel conduct spot reviews of translations and relay feedback to translators and revisers.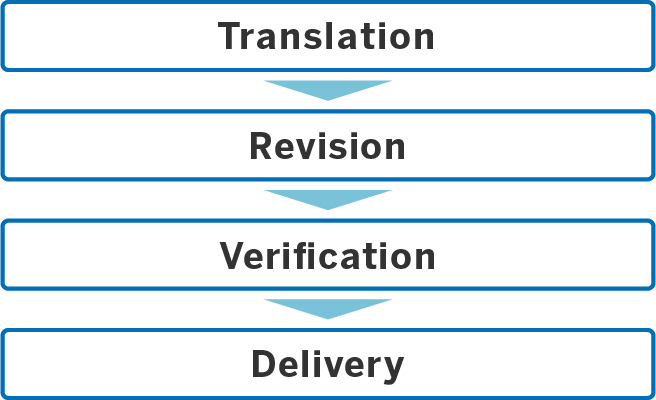 The standard translation process
Education and training
We provide training programs and other measures (sharing examples of feedback from various projects, etc.) so that coordinators can develop their skills on an ongoing basis.
We help translators and revisers hone their skills through information-sharing efforts, workshops, and more.
Simul International is an ISO-certified translation service provider
Simul International has obtained certification for ISO 17100:2015 (Translation services – Requirements for translation services), an international standard that provides requirements for the core processes, resources, and other aspects necessary for the delivery of a quality translation service.
* The scope of Simul International's ISO certification covers the divisions of (1) finance, economy, and judicial affairs and (2) medicine (for translations from English to Japanese and vice versa).
* Not all of our translation services fall within the scope of ISO 17100. Please inquire if you require ISO 17100 compliant services.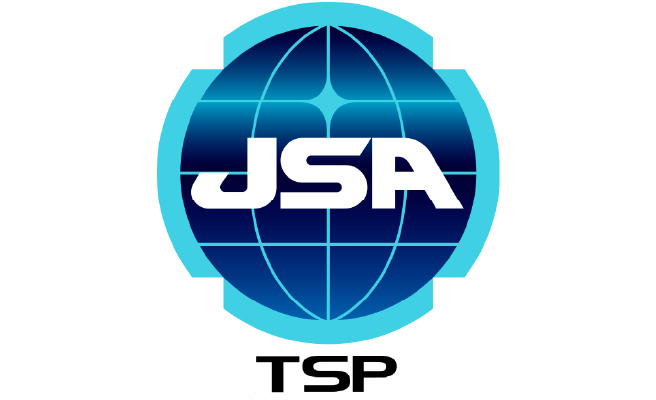 ISO 17100
JSAT 045