The top exclusively contracted interpreters in the industry
Simul employs a system of exclusive contracts with more than 50 of the industry's top interpreters working between Japanese and English. All these exclusively contracted interpreters have extensive experience in handling key high-profile assignments. By taking full control of their schedules and working closely with them, we are able to reliably deliver the high-quality interpreting services our customers expect.
Features of Simul's exclusive contract system
We manage all the assignments for each interpreter, ensuring that plans and preparations are in place for future assignments as well as current ones.
We get to know each individual's past experience and particular skills to provide the interpreter best able to meet the customer's expectations for each assignment.
We cultivate our interpreters' skills by consciously providing training and experience in specific areas of expertise, according to the specialist fields for which customer demand is greatest.
From our top interpreters to customers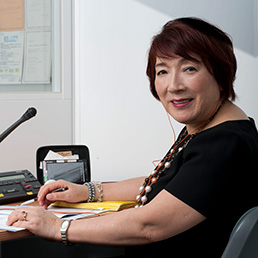 Mariko Nagai
Exclusively contracted conference interpreter
Interpreting is not an exercise in merely rendering individual words into another language, it is a matter of conveying a speaker's message. Professional interpreters need, in addition to a rich vocabulary, an understanding of the culture and specialized field that form the background to the message they are interpreting. High-quality interpreting requires continuous study and thorough preparation. Simul interpreters know the requirements of their profession and are serious in their study and preparation for projects. That is why Simul has a fine reputation for its interpreters in a wide range of fields.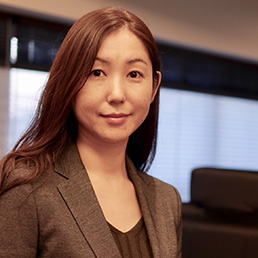 Sayaka Takeda
Exclusively contracted conference interpreter
I always prepare beforehand because my aim as an interpreter is to interpret the speakers' words both accurately and with feeling. Sometimes I feel nervous when I am assigned somewhere new, but the coordinators are very supportive, which is reassuring. The greatest benefit of the exclusive contract system is that I can be assigned to the same booth as far more experienced interpreters and get advice directly from them. And when I am with interpreters around my own age, we can encourage and motivate each other. I want to continue developing my skills by challenging myself in lots of new interpreting situations.
Examples of services provided
Talk with key official (President of Inter-American Development Bank)
2017
45th Tokyo Motor Show
2017
42nd G7 Summit (Ise-Shima Summit)
2016
For inquiries regarding interpreting services, please contact:
Simul International, Inc. Interpreting Department