Message from top management
Since its foundation in 1965, Simul has provided the highest quality interpreting and translation services. For more than half a century, our mission has been to fully support the communication needs of our customers, reaching across language barriers for mutual understanding between people and nations.
In 2020, the world went through various changes and impacts from the spread of the COVID-19 pandemic. For the first time in the history of humankind, the act of meeting and talking with others was restricted on a global scale. Restrictions were imposed on going outside, moving across regions, and gathering in groups. But this did not bring communication to an end. Online, in the home, and remotely, people's modes of conversation evolved and even expanded.
The Simul Group will incorporate into our services these new forms of communication, such as the remote simultaneous interpreting platform interprefy, and develop interpreting and translation services that are even easier to use. As the core company in the interpreting and translation businesses of the TAKARA & COMPANY Group, we will continue to devote ourselves to helping our customers communicate across various nations and languages.
In these endeavors, we ask again for your support and guidance.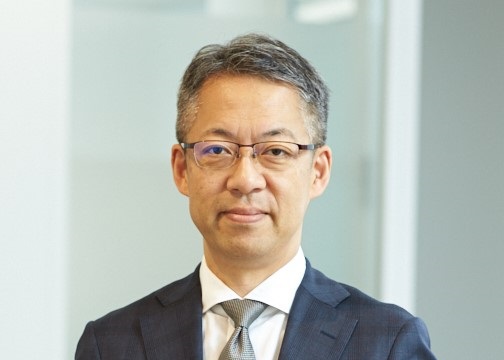 Junichi Hayashi
President
Simul International, Inc.
林 純一